Expertise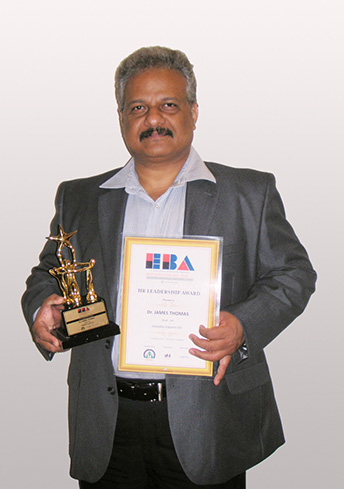 Talent acquisition, L&D, OD, PMS, ISO, CSR, LEAN etc.
Presently working with Page Industries Limited, the largest licensee of Jockey International as Sr. G. M. and Head – Human Resources and Administration. He has worked with Gokaldas Exports Ltd., Shahi Exports Pvt. Ltd., Esix Technologies Pvt. Ltd., Kumaran Systems Pvt. Ltd. etc.,
Education
MSW, Ph. D, SAP – HR, Certificate Course in SPSS PC + Package, Management Development Program at XLRI, and attended a 10 day residential training program on Personality Development.
Membership and Associations
Member of CII, Karnataka Chapter in the HRD forum for the last 3 years.
Executive member of the Governing Committee of NIPM, Karnataka Chapter from 2014 to 2016 and also a Life Member of NIPM Karnataka Chapter. Presently the Chairman of Magazine and Publishing Committee of NIPM.
PATRON member of The Textile Association (India).
Has been a member of the CII delegation to Singapore and Malaysia to study the best practices in HR during 2004 (Visited Singapore Airlines, Malaysian Airlines, Citi Bank, PETRONAS Towers, May Bank, Singapore Port to name a few).
Was a member of Board of Studies, Department of Studies in Social Work, University of Mysore.
Member of Centenary Celebrations Committee of the University of Mysore, Mysore.
Founder and Managing Trustee of SNEHA (Society for New Environment and Humanitarian Action), a non-profit organization (www.trustsneha.org).
President of MSW Socialites, an Alumni Association of the Department of Studies in Social Work (www.mswum.org), University of Mysore.
Other Information
Has participated in various Seminars / Conferences / Workshops related to HRD and Social Work Education.
Has received various Merit Scholarships / Prizes / Awards.
Professional Awards Received
Recipient of HR Leadership Award 2013, instituted by Employer Branding Institute.
Recipient of 100 Most Talented Global HR Leaders' Award from CHRO –Asia for the year 2015 at the World HRD Conference.